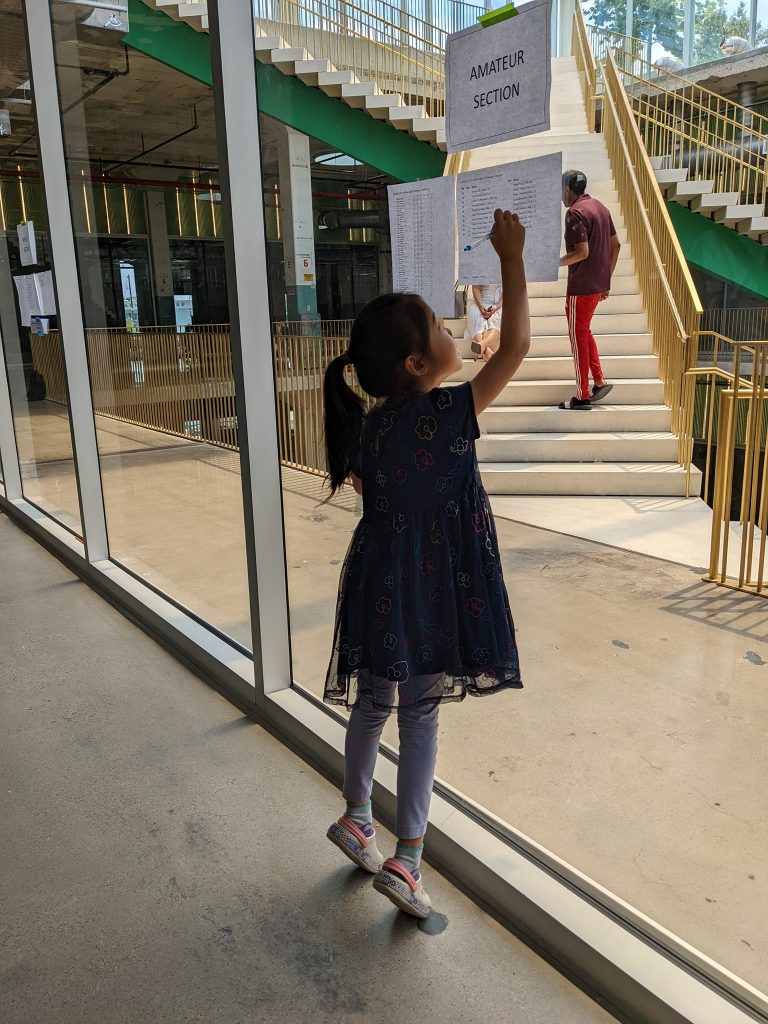 Congratulations to Kwunnie Ng (AKA Yuen Ng) for winning the 2022 Chess Journalists of America (CJA) Best Single Chess Photo competition in CJA's Best Visual Arts Category. Her entry "Annie tippy-toes to enter her score!" was the Alibi Award Winner in TCA's 2nd Annual Creativity Contest. TCA sponsored the CJA entry.
Kwunnie Ng is a FIDE National Arbiter and Senior Tournament Director. She is the President and Webmaster of The Chess Refinery in Region V. She is also TCA's January 2021 Player of the Month.
Photo taken with permission of the parent, Yuan Yao, at the 2022 Space City Open. Annie Yao, #1 on the US Chess Girls 7 and Under list, stood on her tippy toes to enter her results.
Weblink: https://www.chessjournalism.org/2022-cja-awards-winners