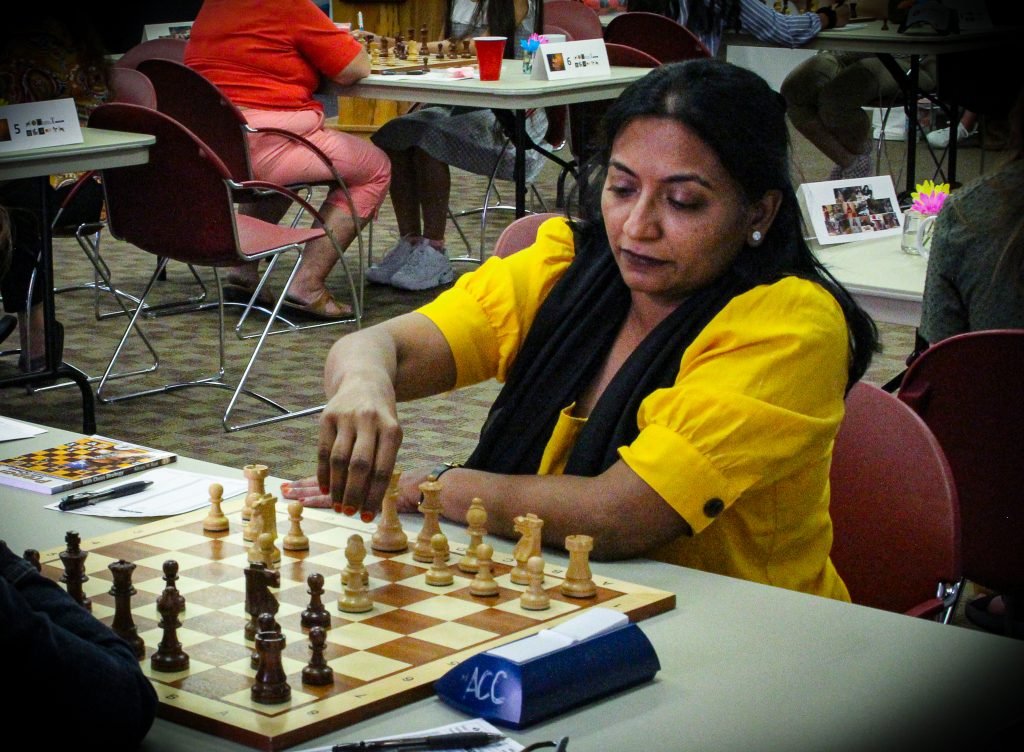 Some chess players achieve exceptionalism through genetic anomaly. They are born that way. GM Judit Polgar, WIM Ruth Inez Haring, WIM Alexey Root, and WCM Claudia Munoz are examples of that hypothesis. Some players achieve to a lesser degree due to genetic transformation. Often, they are the bedrock of the chess club. They attend every meeting, help with setup, and play in every tournament. When they lose, they say, "Good game!" and mean it because their artistic genes take over. They sincerely admire the decisive combination resulting in a king's demise, even if it was theirs. And then they say, "Play another?"
And then there are chess players like our Player of the Month; inspired by their children. They draw upon other skills and attributes to encourage, uplift, and inspire. Along the way they learn at least the basics because their children need coaches and role models. The impact of their goodness goes beyond family boundaries. Other children join in the fun. They eagerly look forward to weekly club meetings, join the chess team, and play in tournaments. All this is important because children with a passion for chess have greater chances for success in school, careers, and life.
Our Player of the Month is an important part of the bedrock for Texas Chess. She is a busy mother of four chess-playing daughters. She has played in 46 rated tournaments since the beginning of 2018, including two Texas Women's Chess Championships. She is a Local Tournament Director. She became a Floor TD in March 2018 and has credit for 46 tournaments as Chief TD. She touches the lives of thousands. For making a difference we at Texas Chess Association proudly salute Sheba Basepogu as our June 2020 Player of the Month.
There are many others who uplift and inspire. Tell us about them. Current TCA membership required