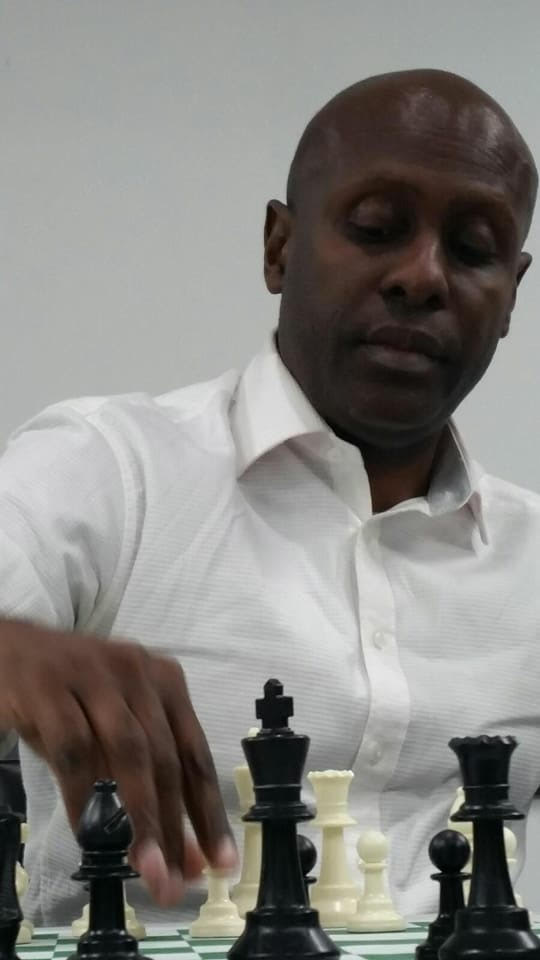 University of Texas at Dallas (2/25/2021). Today James Stallings, Director of Chess at the University of Texas at Dallas (UTD) announced National Master (NM) Jerald Times, a New York Chess Educator, will be honored during a Zoom video presentation and award ceremony on March 9, 2021 at 7:00 PM. NM Times will also speak on "Closing the Gap in Scholastic Chess."
Reservations are required to view the event. Mr. Stallings will provide the Zoom link to those who send him a confirmed RSVP. His email address is james.stallings@utdallas.edu and his phone number is (972) 883 – 4899.
"For the first time ever, we will have the Chess Educator of the Year Event online. This should allow far more Texans to see the presentation and award ceremony." Said Stallings. "Parents and educators will enjoy this presentation. Jerald Times has a great story to tell.
As explained by the UTD Public Relations Department, NM Times learned how to play chess at age 11 by reading books, entering free tournaments and playing the hustlers in St. Nicholas Park. He became the Harlem Chess Champion at age 14 and, in 2002, he was designated Chess Master. Later that year, Times' 2400 rating made him the sixth-highest ranked Black chess player in the world.
In 2010, he was recruited to lead a team in a South African Township that, decades after the end of Apartheid, remained severely segregated and under resourced. Times did so well with his Township team that he was hired to coach the national South African team at the All-African Games before he returned to the U.S. to work at Dalton.
NM Times recently was the director of chess at the Success Academy in New York, where he wrote the K-8 curriculum, led them to their first national championship, and created a nationwide recruitment model. Prior to that, he spent six years coaching one of the country's top chess programs at the Dalton School. He is also a FIDE Candidate Master (CM).
Every year, the UT Dallas Chess Team sponsors this chess educator of the year event. The team honors an individual who has made a difference in promoting and teaching chess to young people in various parts of the country. Previous honorees include Ken Kiewra (2020), Elizabeth Spiegel (2019), Dr. Jeff Bulington (2018), Andy Soltis (2017), Jim Eade (2016), Jerry Nash (2015), Elizabeth Tejada (2014), Katie Dellamaggiore (2013), Bruce Pandolfini (2012), Elizabeth Shaughnessy (2011), Jonathan Rowson (2010), Stephen Lipschultz (2009), Beatriz Marinello (2008), David MacEnulty (2007), Erik Anderson (2006), Sunil Weeramantry (2005), and Susan Polgar (2004).
Point of contact and RSVP Coordinator is James Stallings [(james.stallings@utdallas.edu and (972) 883 – 4899]. Web link: https://chess.utdallas.edu/education-programs/educator-of-the-year/
Photo provided by Jim Stallings. Story credit to UTD Public Relations Department.