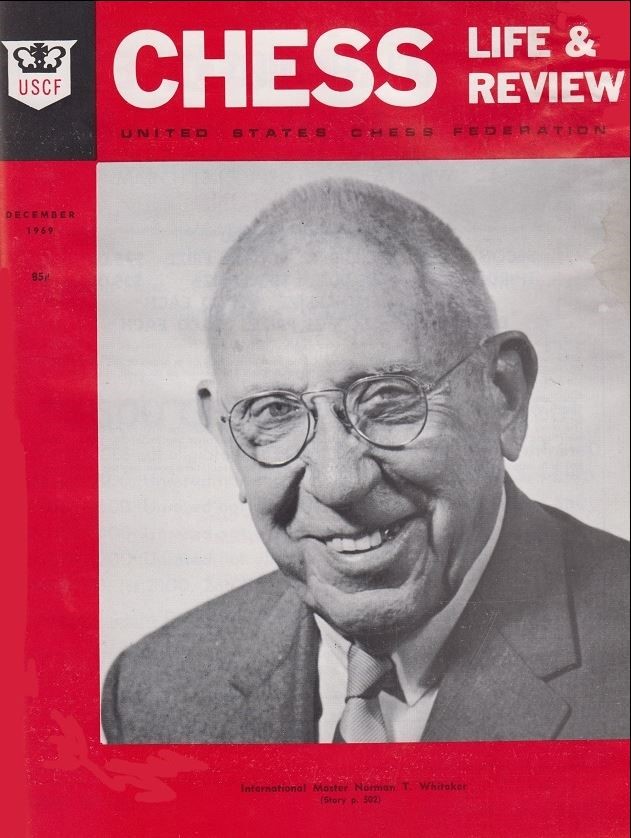 The most infamous master of all time, Norman T. Whitaker led a life of crime and chess?!?
Like the squares of a board, Whitaker's life was checkered with events both light and dark. Born to an educated middle-class family, young Norman learned chess from his father at age 14. The promising young man graduated from the University of Pennsylvania and earned a law degree from Georgetown.
In 1918, while surreptitiously avoiding the draft for World War I, Whitaker defeated former U.S. champion Jackson Showalter in a match by a score of +4 -1 =3, thus proving he was among the best players in the United States.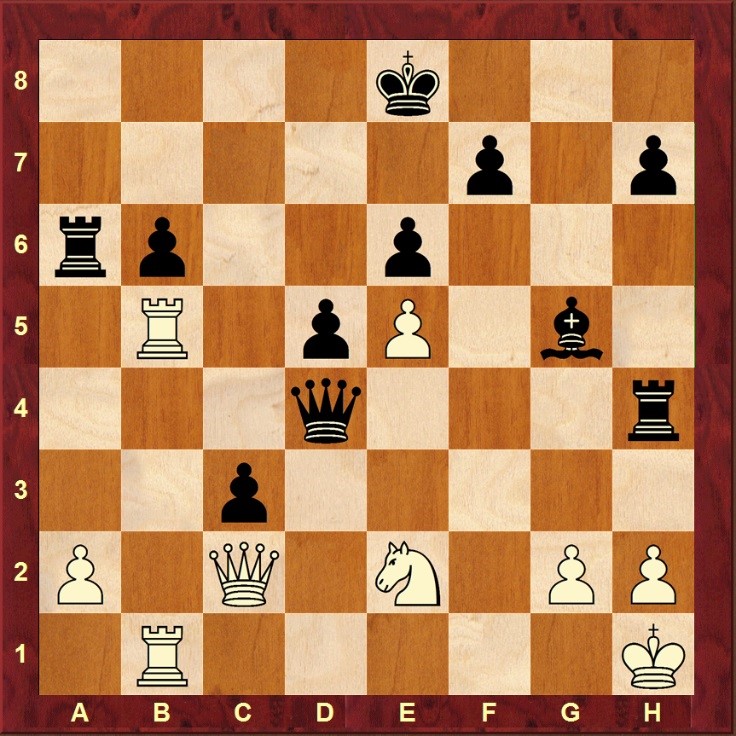 Local Connection:
In the diagram to the left Whitaker locks up a mate in four vs Dallas legend Ken Smith (of the Smith-Morra Gambit) in the 1951 US Open in Fort Worth, Texas.
Whitaker finished top ten with 8/12.
1…Rxh2+ 2.Kxh2 Qh4+3.Kg1 Be3+ 4.Kf1 Qf2#
1927 Kalamazoo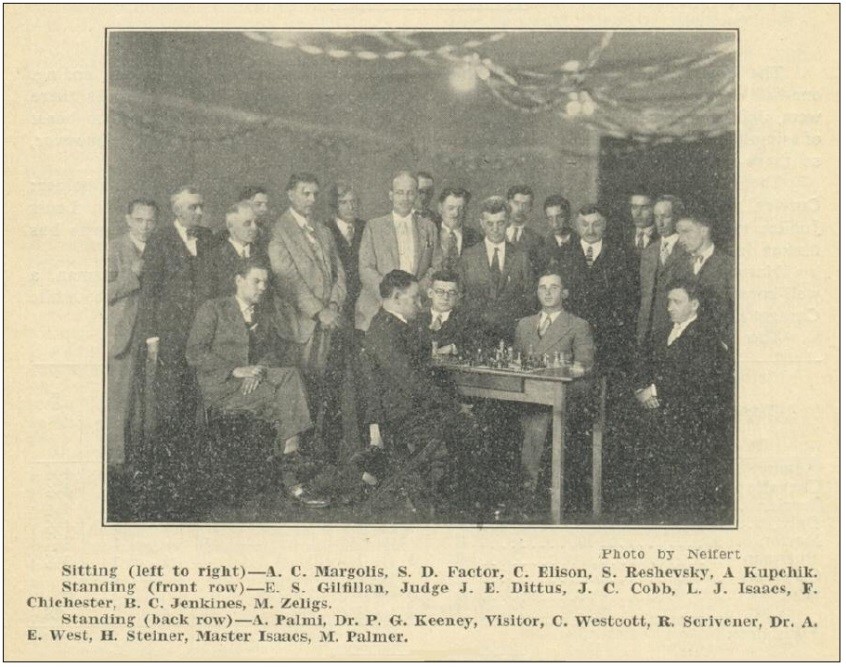 Perhaps Whitaker's greatest success was his tournament win in 1927 Kalamazoo in the 1st National Chess Congress, he scored 9/11. Whitaker is not pictured in the tournament photo to the right, possibly due to the Judge standing in the front row.
Professional Life
Whitaker began working as a patent attorney but was soon tempted into theft and insurance fraud. This blunder left Whitaker with a two-year sentence at Leavenworth…his biggest swindle was still yet to come!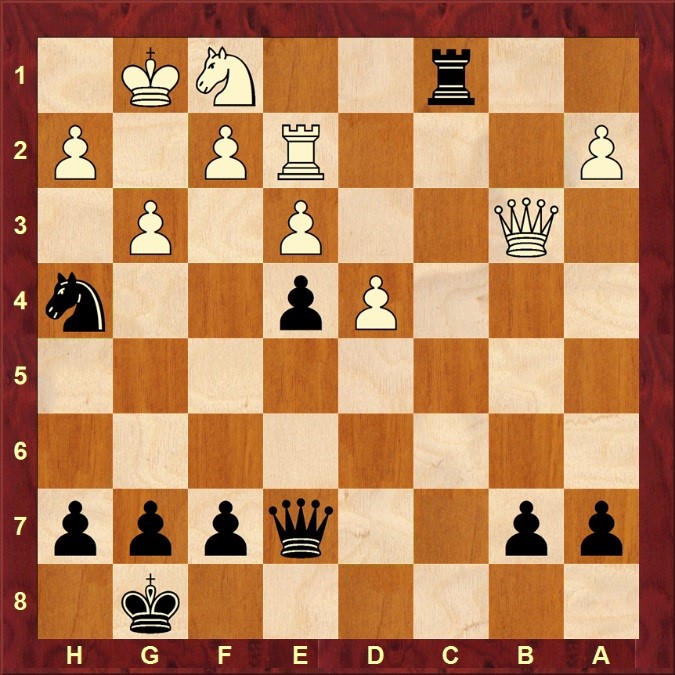 Breaking and Entering:
In the diagram to the left Whitaker (Black) sneaks into White's castle vs. GM Isaac Kashdan in the 1951 US Open in Fort Worth, Texas.
1…Qd7! and White Resigned in view of Qh3 followed by Rxf1# or Nf3+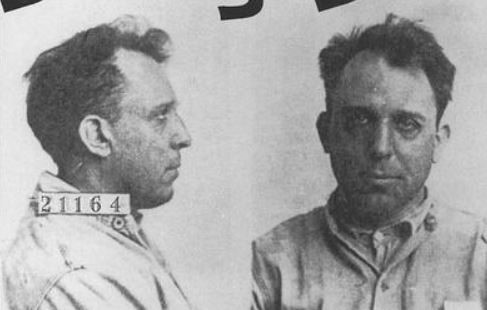 The Crime of the Century
In 1932 the "Crime of the Century" took place, world famous aviator Charles Lindbergh's 20-month old son was kidnapped from their New Jersey home. Whitaker did not commit this awful crime but instead tried to extort a mining heiress Evalyn McLean out of $84,000 (amount varies) in exchange for information about the baby's location. This con landed Whitaker in the slammer for another 18 months.
Return to Chess
There are no games in the database from 1931-1947 and several other smaller gaps through the years. After being disbarred from practicing law, several arrests including fraud, auto theft, extortion, mailing narcotics, a stint in Alcatraz and even a volatile friendship with Al Capone…Norman Whitaker returned to chess tournaments.
Imprisoned King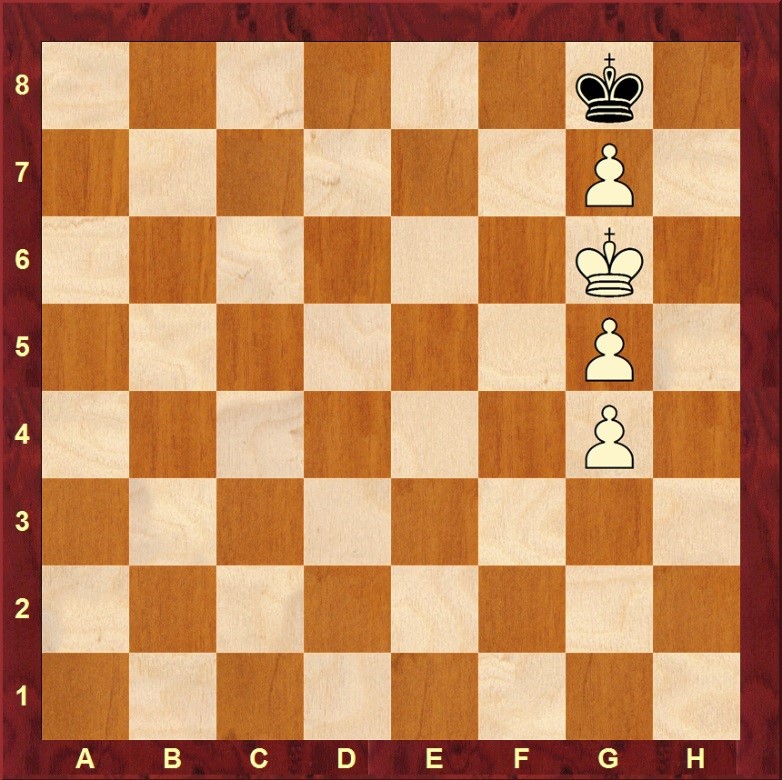 It would be a crime for White to draw this humorous position! Fortunately for Whitaker it is his turn in the diagram to the right. White played Kh6 releasing the Black King and none other than Samuel Reshevsky resigned!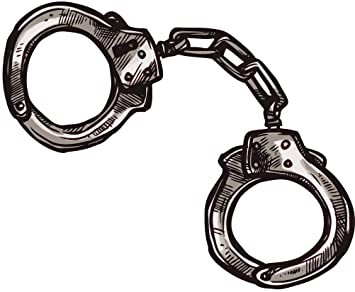 International Master Title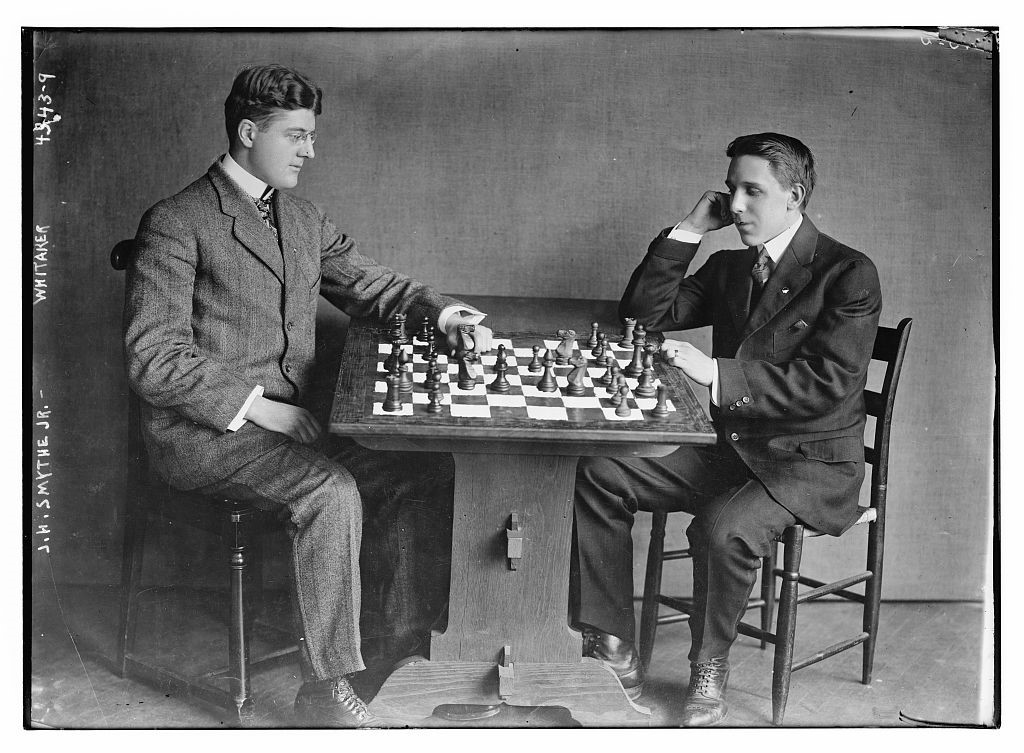 In 1965 FIDE awarded Norman Whitaker the title of International Master. His inconsistent results over the years show flashes of brilliance and lapses of focus. However, it was his reputation that nearly kept him from receiving the title. After more than ten years of campaigning and writing letters Whitaker was awarded the title based on his past results at the age of 75. Norman T. Whitaker passed away at the age of 85 in 1975. His turbulent life, with many ups and downs, ensures he is remembered as the most infamous chess master of all time!
Stolen Away
Over the years Whitaker had some near misses against some of the great masters of the day. Below he had good positions against Frank Marshall and Jose Capablanca, in both games he faltered and the games were stolen away.
Marshall – Whitaker, New York 1913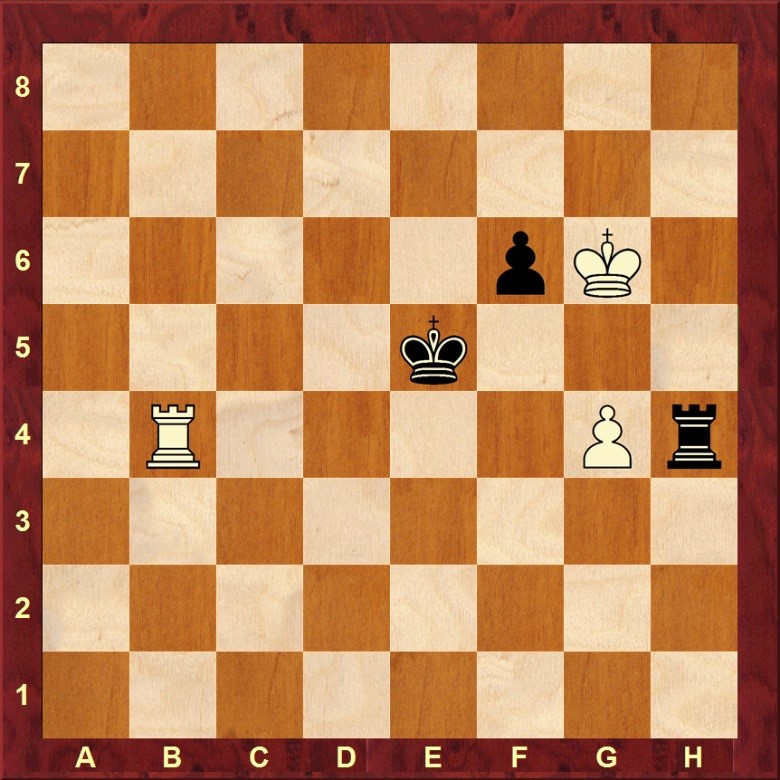 Whitaker blunders with 65…Ke6??
The game continued 66.Re4+ Kd5 67.Kf5 and White smuggled the f6 Pawn and the win.
Capablanca – Whitaker, Washington DC 1915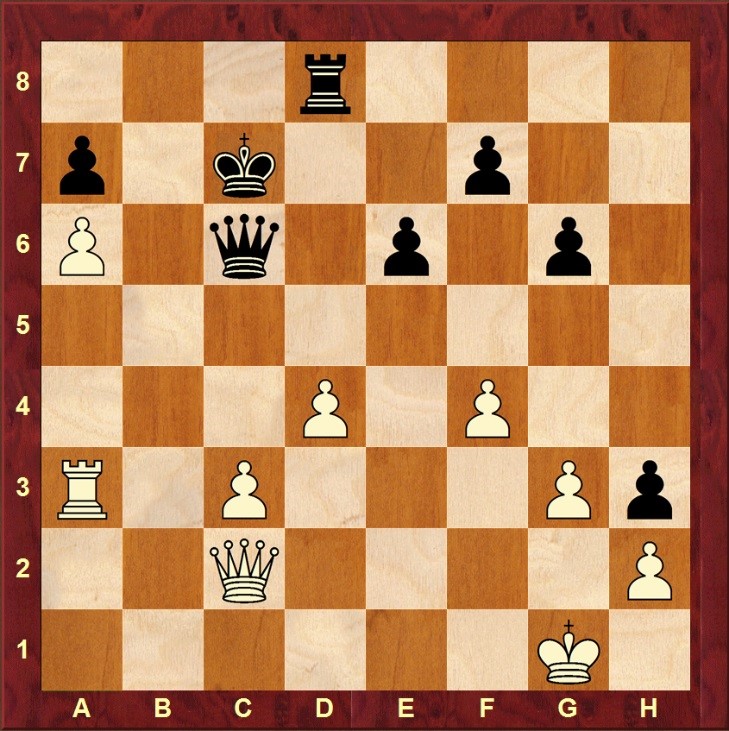 Black to move. Whitaker picks Capa's pocket with which move? Black is much better but a late game collapse cost Whitaker a major bounty.
1…Rxd4!