With COVID-19 affecting many lives globally, Chess Moves is hosting an online chess tournament to raise funds to support local community efforts to fight the negative impacts of COVID-19. Specifically, Chess Moves is raising funds to support:
DFW Care, a non-profit organization preparing and distributing PPE, including KN 95 masks, to local North Texas hospitals, other first responders and to senior care facilities.
Minnie's Food Pantry, a non-profit organization providing meals to 5,000 people in the DFW area per month. The impact of COVID-19 has seen a 39% increase in the number of people needing assistance. Minnie's Food Pantry is helping feed families of PISD students who get free or reduced meals while in school.
As part of this fundraising effort, Chess Moves is organizing an online blitz tournament on Chess.com. We are asking each tournament participant to make a $10 donation by hitting the Donate button below, although everyone is eligible to participate and play regardless of donation or donation amount.
Name of Tournament: Chess Moves COVID-19 Fundraiser
Date: Saturday, April 18, 2020
Time: 5 Rounds, G/5, Round 1 at 3:00p; remaining rounds played immediately thereafter
Awards: Chess Moves T-Shirt for 1st place
Registration: If you are not a Chess.com member, set up an account by following their instructions. It is easy and free to join. The following are instructions on how to register for the Chess Moves COVID-19 Fundraiser:
Click this link to register for Frutos Brothers Chess Moves Club, then click Join and then click Submit.
You can only join the chess tournament up to 1 hour prior to tournament start time (2:00p-2:59p). Click this link https://www.chess.com/live#t=1188336 and a Join button will pop up one hour prior to the start time.
See more detailed instructions as needed and Email us at frutosbrothers@chessmovesinc.org if you have any questions.
For tournament participants and those who do not plan to participate in the online chess tournament, but would still like to make a donation, you can donate by clicking the Donate button below.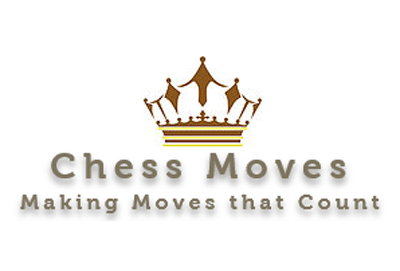 Chess Moves is a 501(c)(3) organization, donations and gifts are tax-deductible. We will provide you a receipt for your tax-deductible donation. Thank you for supporting the work we do at Chess Moves.
Your move . . .