With 4.5 points in five rounds, FM Chris Land led the field of 37 seniors on March 4 and 5 in Euless, Texas, and was named "Texas Senior Chess Champion." NM Gregg Stanley (4.0) was second. NM Mitch Vergara (4.0) was third. Rafael LLanos (3.5) was fourth, and NM Richard Weaver (3.5) was fourth. Brenda Hardesty won the upset prize. NM Richard Perry won the blitz side event.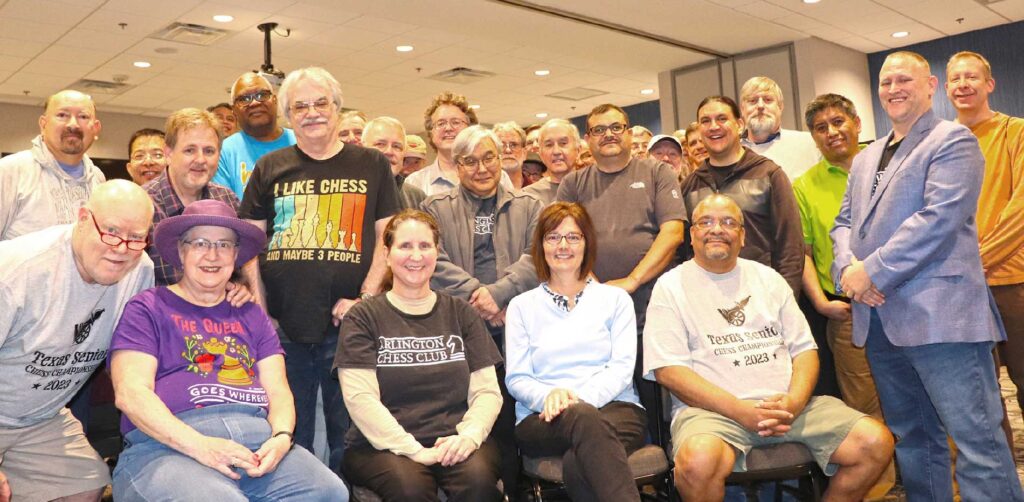 Land will represent Texas in the 2023 John T. Irwin National Tournament of Senior State Champions in Grand Rapids Michigan this summer. The event was organized by Arlington Chess Club and directed by Doug Stephens.
Standings with Tiebreaks at SwissSys.com
Full Rated Results at US Chess
Blitz Side Event Results at US Chess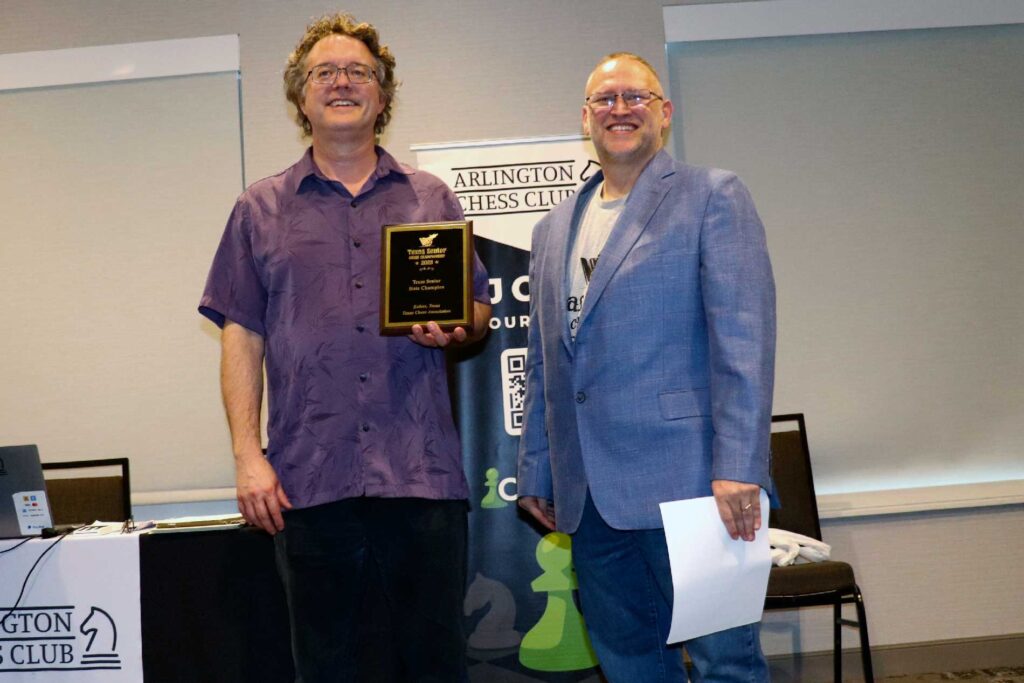 Photos above by Jim Hollingsworth. Photos Below by Jim Hollingsworth, Jim Clarke, and Chris Wood.
Photos from the Event