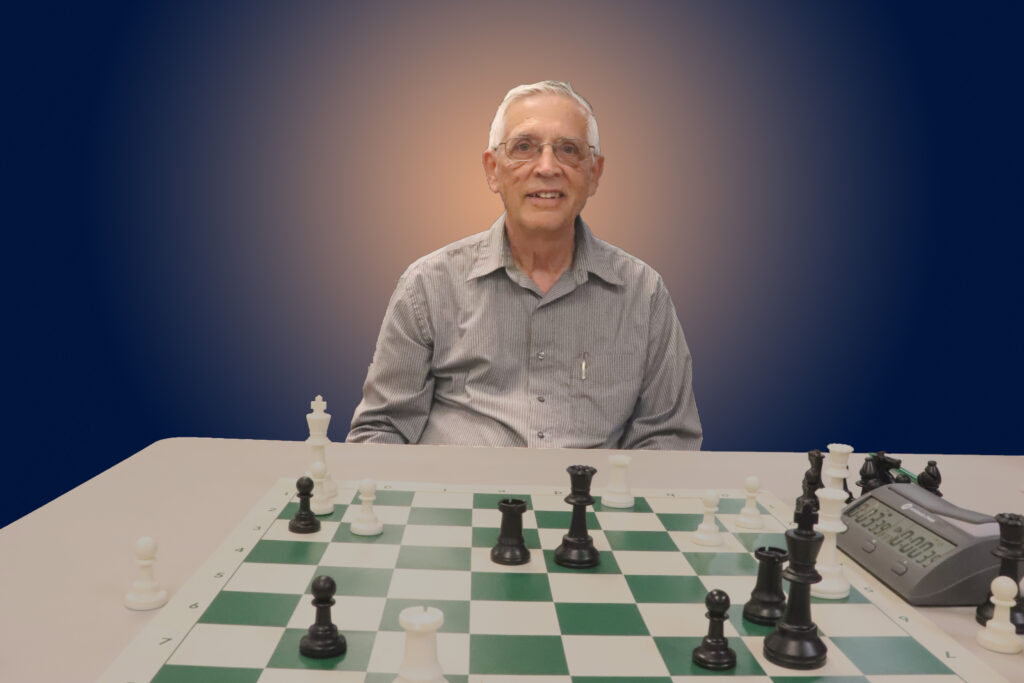 Chief Master Sergeant Jack Castro served 31 years in the U.S. Air Force and retired as one of its top logistics experts.
Mr. Castro is a tough chess player. He once placed 3rd in a European Theater military championship. US Chess ranks him in the 93rd percentile for all USA players and in the 79th percentile for all USA Seniors. He is also in the 96th percentile of all Texans.
He taught his two daughters to play chess. One daughter, Deborah Shafer, is the 1987 Nebraska Girls Elementary Champion. She also won the Chess Championship of the Southern California Christian School Association's Fine Arts Competition four times (1991, 1992, 1993, and 1994), She is a regular in the Texas Women's Chess Championships. And she volunteers as the TCA Facebook Administrator.
As his daughters grew older, he continued to love and encourage them while they pursued their life passions. On July 1st he visited his family at the Waco July Swiss. Deborah and his son-in-law Dan ran the tournament with Jason Howell's help. He watched with pride as his grandson, Logan, held his own against tough competition.
Not content to be a bystander, Mr. Castro helped set up the room, played well as a house player, and grabbed a broom during cleanup. Chess in Waco is a better place because of Jack Castro. We in Texas Chess salute him!
Photo by Jim Hollingsworth.