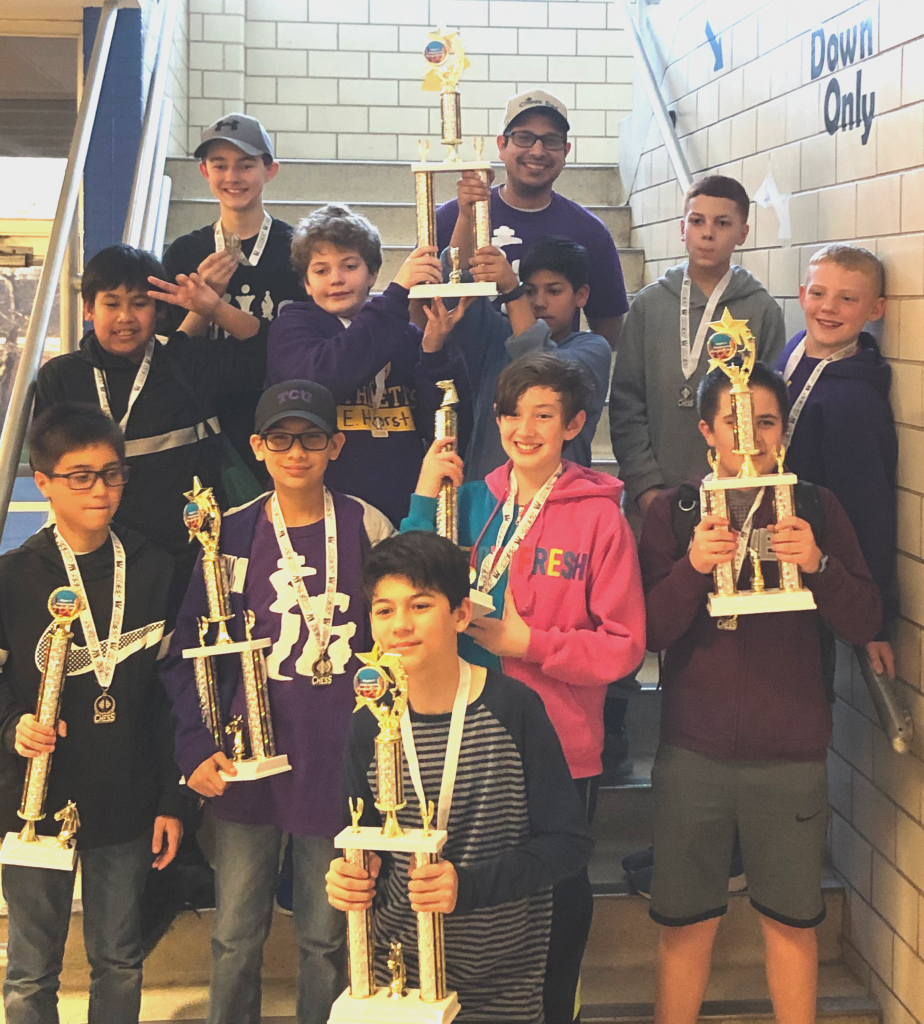 On February 2, 2020 the TCA Region II Championship was held at Wedgwood Middle School in Fort Worth, TX. Capturing top honors for First Place U500 Team was Creekview Middle School. This is the first year for Creekview to have a chess club and a chess team. This is what Coach Eduardo Zagal had to say about his squad.
"We practice twice a week and utilize the ChessKid app. I assign homework on the app and they complete it in between practice days. We have played in several tournaments but fell short of our goals. This tournament, considered a 'home' game, really motivated the kids to play well. All have reached a peak rating as a result of Region II. We have our sights set for State chess tournament in Houston this year."
Unfortunately, the North/Central Texas State Championship has been postponed, but hopefully we will still be able to hold it later on in May. Congratulations Creekview Middle School and best of luck at State!