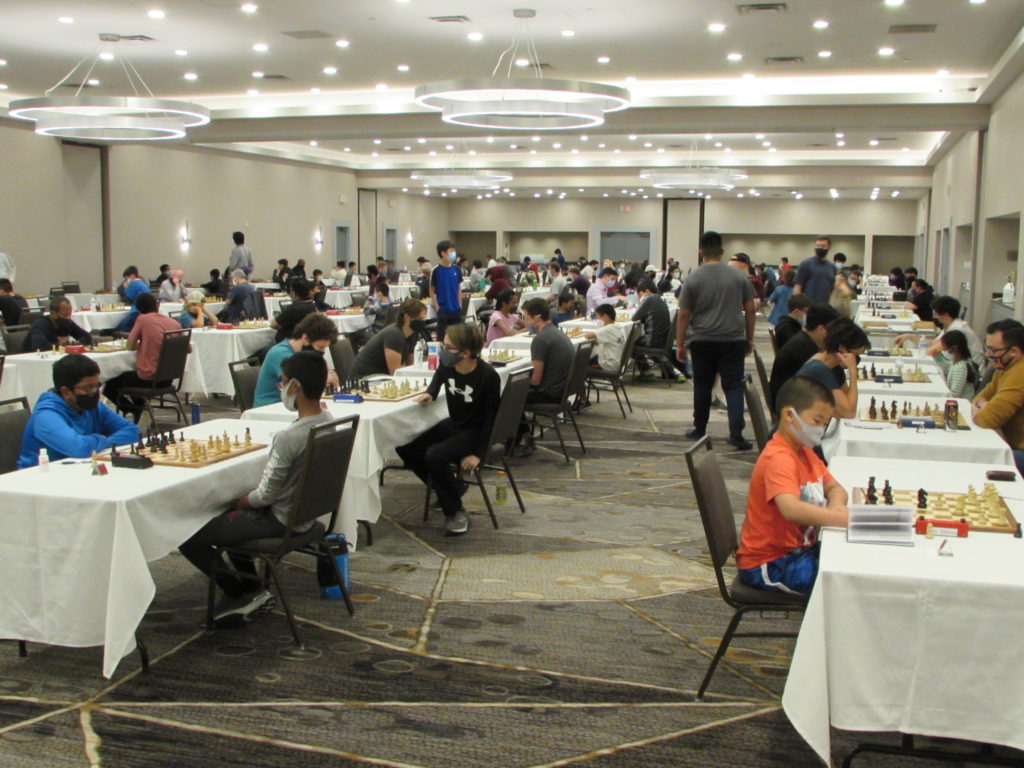 Over the 2021 Memorial Day Weekend, 157 players battled in the 76th Annual Texas State and Amateur Chess Championships in Fort Worth, Texas. Since at least 1993, the Dallas Chess Club under the leadership of its President, Luis Salinas, has been sponsoring State Championships, Southwest Opens, and thousands of other classic chess events. US Chess Original Life Master Austen Green powered his way to the top of the 22-player Championship section, with a 5.5/7 score, and won his first Texas State Champion's title. In the 136-player Amateur section, Vaseegaran "Vasee" Nandhakumar topped the field with a near perfect 6.5/7 score. In the process he achieved Expert status for the first time ever.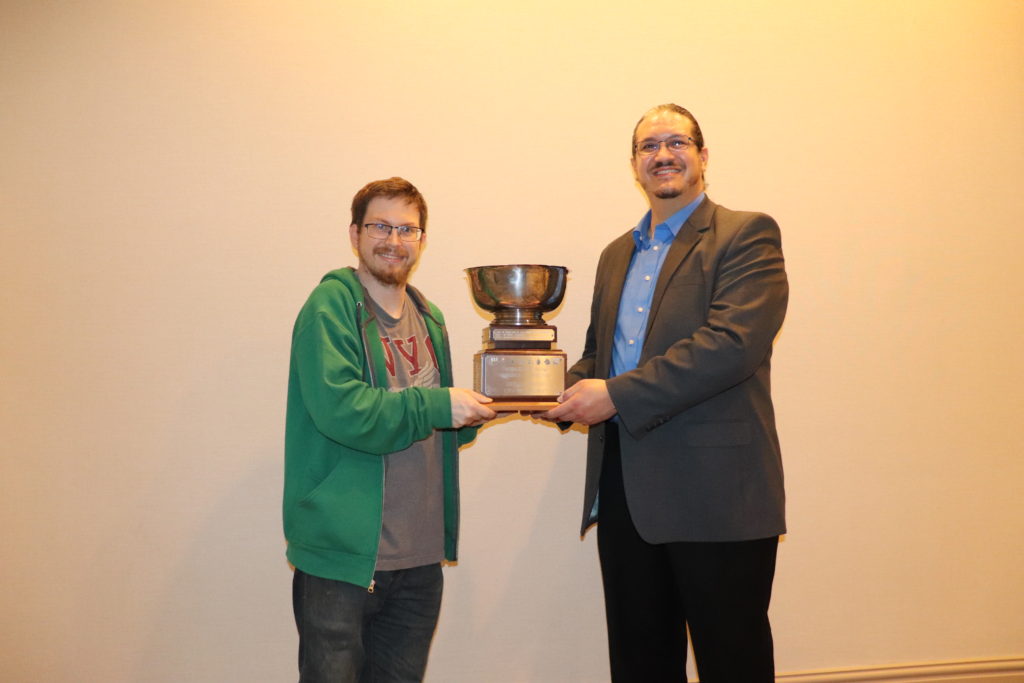 US Chess Original Life Master Austen Green's father taught him to play when he was 5. A few years later he heard TCA Lifetime Patron Member Carmen Chairez conducted weekly unrated tournaments in his Arlington, Texas home. He knocked on the door and was warmly welcomed. At first, he won only a few games, but eagerly attended all the group's meetings. Carmen Charez gave him a copy of Irving Chernev's "Logical Chess Move by Move' and became his first mentor, followed quickly by the late Aurelio Gonzalez. Austen Green played in his first ever tournament in April 2004 at the National High School Championship. He earned a respectable 1458 rating and made rapid progress from there. In 2005 he won the Texas Amateur Championship. He won the Tarrant County (TX) Chess Championship three times (2005, 2006, 2007). He earned his National Master Certificate in 2008. He earned his Original Life Master title in 2010. He has been a Texas Chess Team member since 2007 and often plays on Board 1. He is ranked in the 97th percentile for all USA chess players. He is ranked in the 98th percentile for all chess-playing Texans.
While in High School Austen Green played chess everyday with his best friend, Jacob Lee. Carmen Chairez and Aurelio Gonzalez asked for help from the old Watauga Chess Club, friends, and others to raise a stipend allowing both young lads to play in the 2004 National K-12 Grade Championships in Lake Buena Vista, Florida. Carmen and Aurelio chaperoned and while driving to pick them up were concerned about warning the lads they were both "snorers of renown." They finally decided it would be best if the boys discovered this little nuance for themselves. For young Austen he was too excited to sleep anyway. He scored 5.5/7 and tied for 3rd place in his 66-player section.
While Austen was playing in that Florida championship, the Watauga Chess Club Secretary received the nicest card from him, thanking all the Watauga Chess Club members for their encouragement and support. The card was displayed on a bulletin board and now is stored in the club's archives. Today Austen Green is married, working a good information technology job, and raising a family. He continues "paying it forward" and is a big supporter of chess-playing women, veterans, and scholastic players. And he is a TCA Lifetime Patron Member, just like his good friend and mentor Carmen Chairez.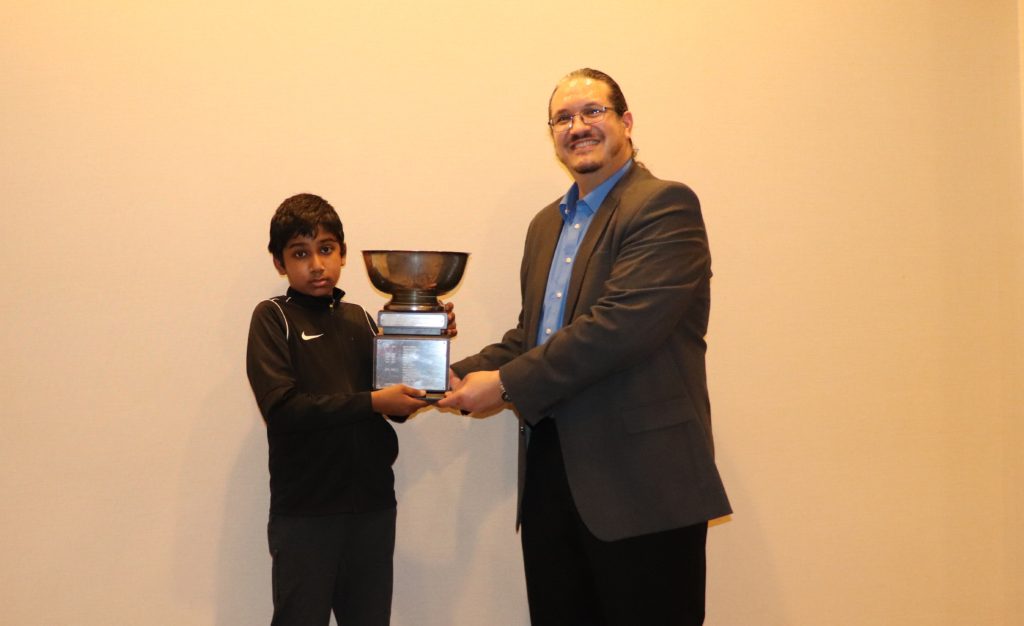 Vasee played in his first ever tournament in October 2015. He made steady progress moving up in the ratings classes and US Chess credits him with 624 rated games in 134 tournaments (with a solid 66.6 lifetime win percentage). He is ranked in the 89th percentile for all USA chess players and in the 94th percentile for all chess-playing Texans. He is also ranked in the 93rd percentile for USA juniors.
He learned chess during his first grade from his father. His chess skills were developed by coaches Chris Land, Ben Finegold, Varuzhan Akobian, Armen Ambartsoumian, and Rashad Babaev. He has played in several national and state level tournaments. Some of the highlights are:
2019. Mayor's (of Texas) Cup (1st Place).
2018. Tied for third, and stood 7th in National Scholastic (4th grade)
2018. First in 22nd North Central Texas Grade Championship.
2018. First in his section Regional V Scholastic Championship.
He has won several other scholastic events and rapid games are his favorite. For a young man, he has an incredible number of family and fans following his success. This author predicts we will hear about more great things from Vasee again!
Many others placed for various prizes in the tournament. In the Championship section Sharvesh Deviprasath and Andy Woodward both scored 5.0/7 and tied for 2nd Place/Best 2200-2399. Santiago El Awad won 3rd Place with a 4.5/5 score. Robert Sanchez won the Best Under 2200 award with a 5.0/7 score.
In the Amateur section four tied with 6.0/7 points and split the 2nd Place, 1st 1900, 1st 1800, and 1st 1700 prizes. They were Lucas Revellon, Andrew Zhang, Jay Parashar, and Oklahoma's Chris Dooley.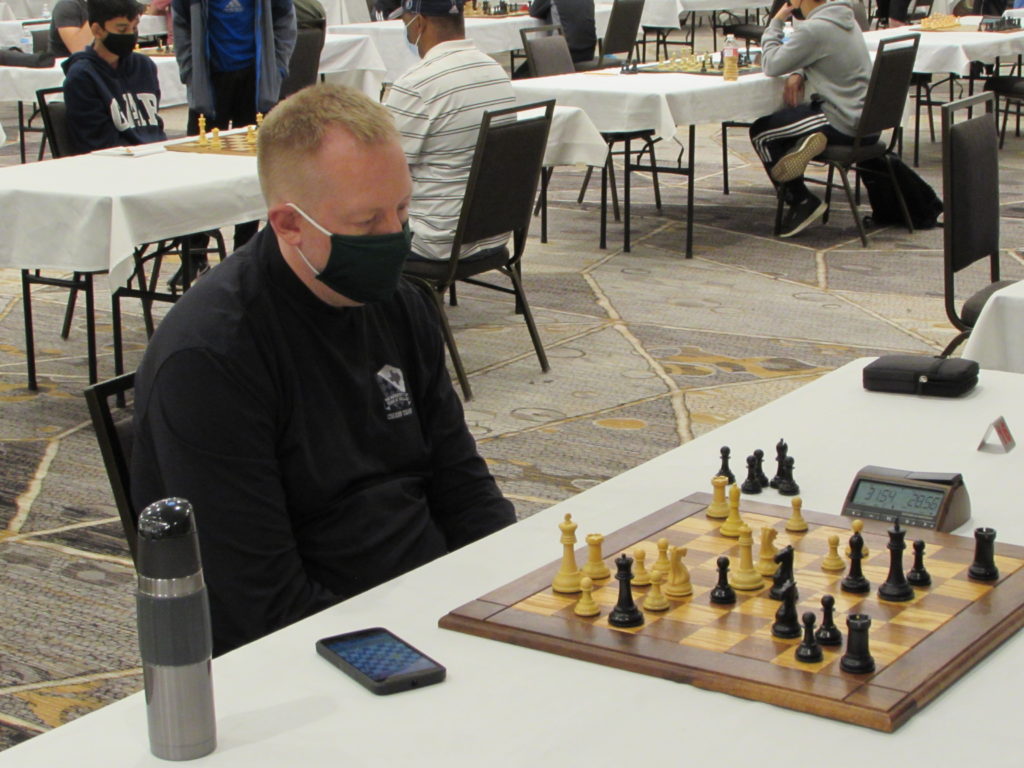 Also, splitting 2nd 1900 with 5.0/7 points were Ajitesh Nair, Andras Horvath, and Christian Leos.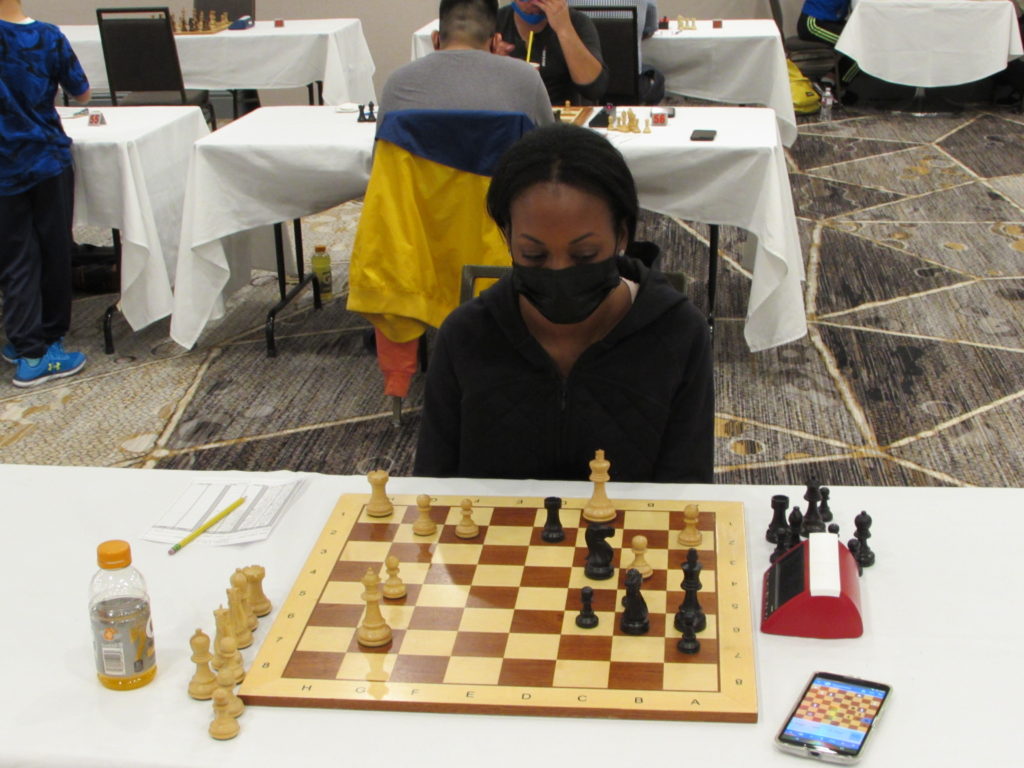 Also tied for 2nd 1800 were Adley Bufford, Nirupam Kushalnagar, and 2020 Fort Worth City Chess Champion Curtis Fukuchi. Alexander Elliott scored 5.5/7 for 2nd 1700. Kendall Black scored 5.0/7 for 1st 1600.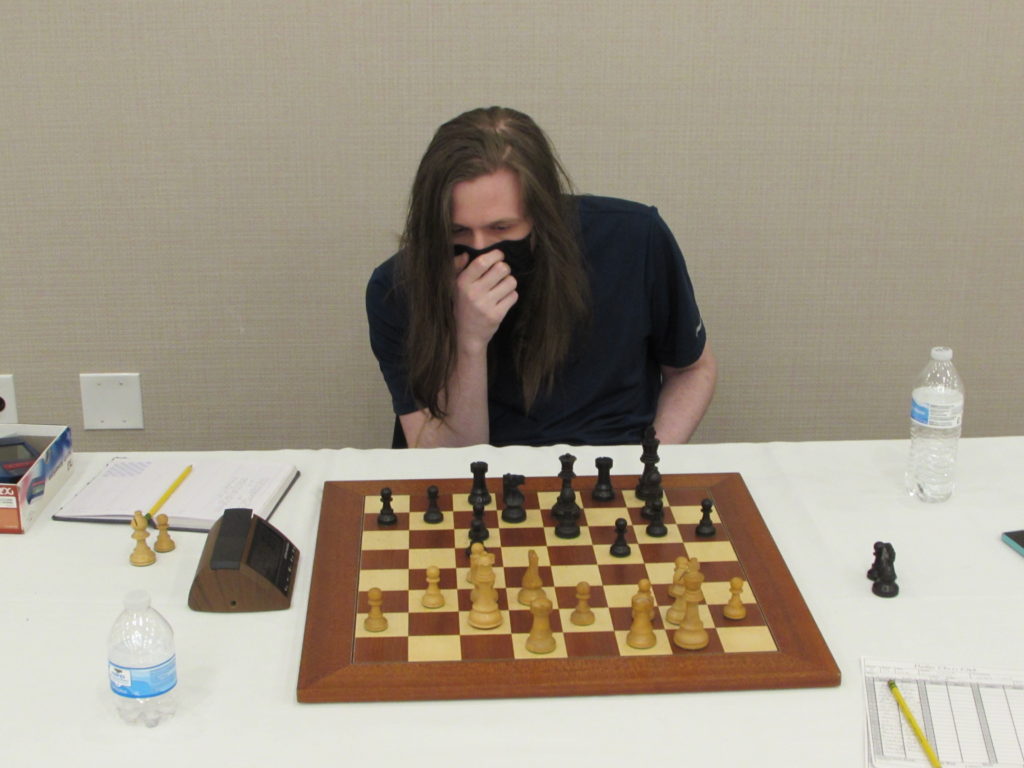 Advait Ramachandran and Raymond Jiang both scored 5.0/7 and tied for 1st 1500/2nd 1500. Klym Anderson scored 4.5/7 for 1st 1400. There was a six-way tie for 2nd 1400. Luke Seidl, Benjamin Li, Ojas Tendulkar, Justin Wadsworth, Mark Brandao, and Brian Zhou all scored 4.0/7.
William Truong scored 4.0/7 for 1st 1300. Harish Krishna Srinivasan scored 3.5/7 for 1st 1200. Jason Wang scored 4.0/7 for 1st 1100.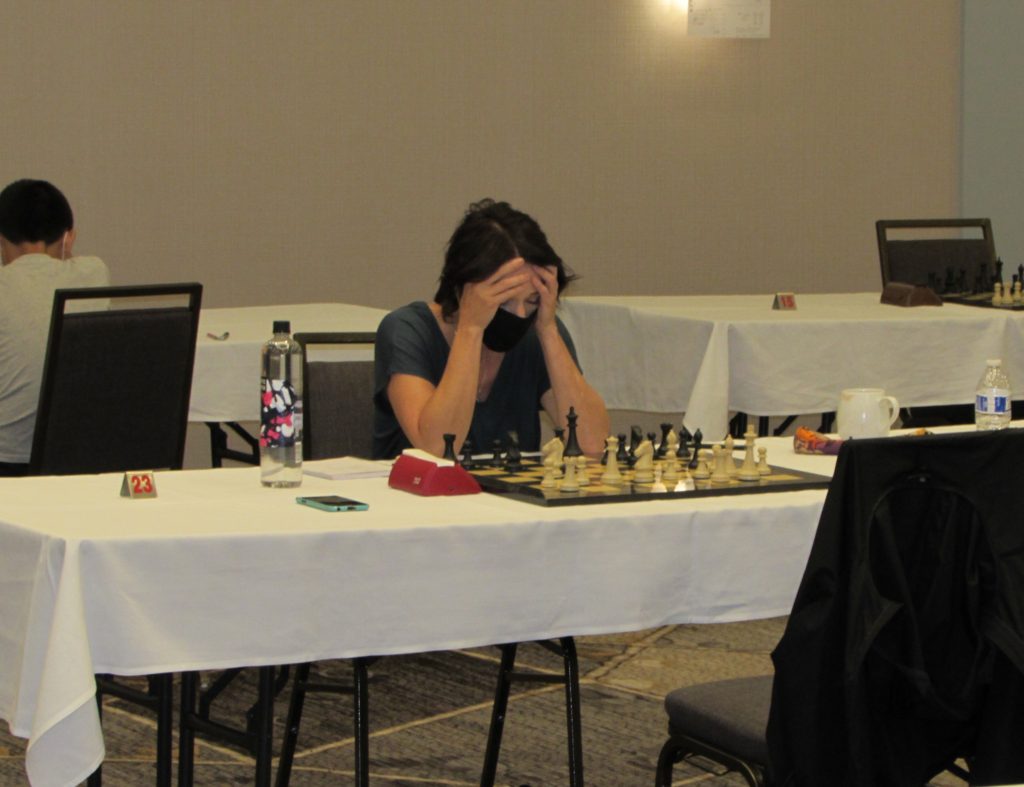 Rebecca Rutledge and Neil Lad tied for 933-1099 honors with 3.0/7 points. Will Glaesser won 719-894 honors with 3.0/7 points. Siddha Kanthi scored 3.0/7 for 100-354 honors. Two unrated players gave eye popping performances. Collin Miller scored 5.0/7 for 1st Unrated and Arvan Buchireddy scored 4.0/7 for 2nd Unrated.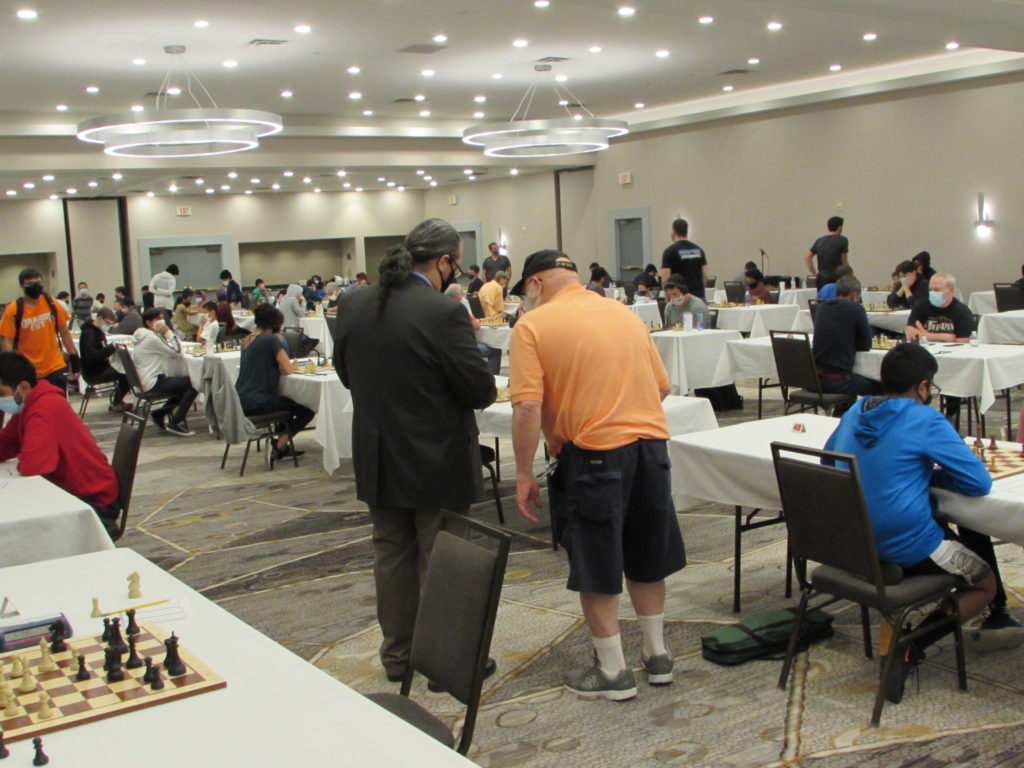 Two TCA members deserve recognition and our sincere thanks. Adrian Stacey and Hillyer Smith volunteered and stayed late helping pack up everything. Also, TCA President Franc Guadalupe served as our on call Special Referee and was consulted, as necessary. Dallas Chess Club President Luis Salinas organized the event and ran the back-room pairings. TCA Treasurer Barb Swafford accomplished heavy registration and logistics responsibilities. Both moved a massive amount of equipment and supplies to and from the tournament. Chief Arbiter Louis Reed flawlessly demonstrated why he is fast becoming one of the Nation's most sought arbiters. And now he is busy putting together the next issue of Texas Knights.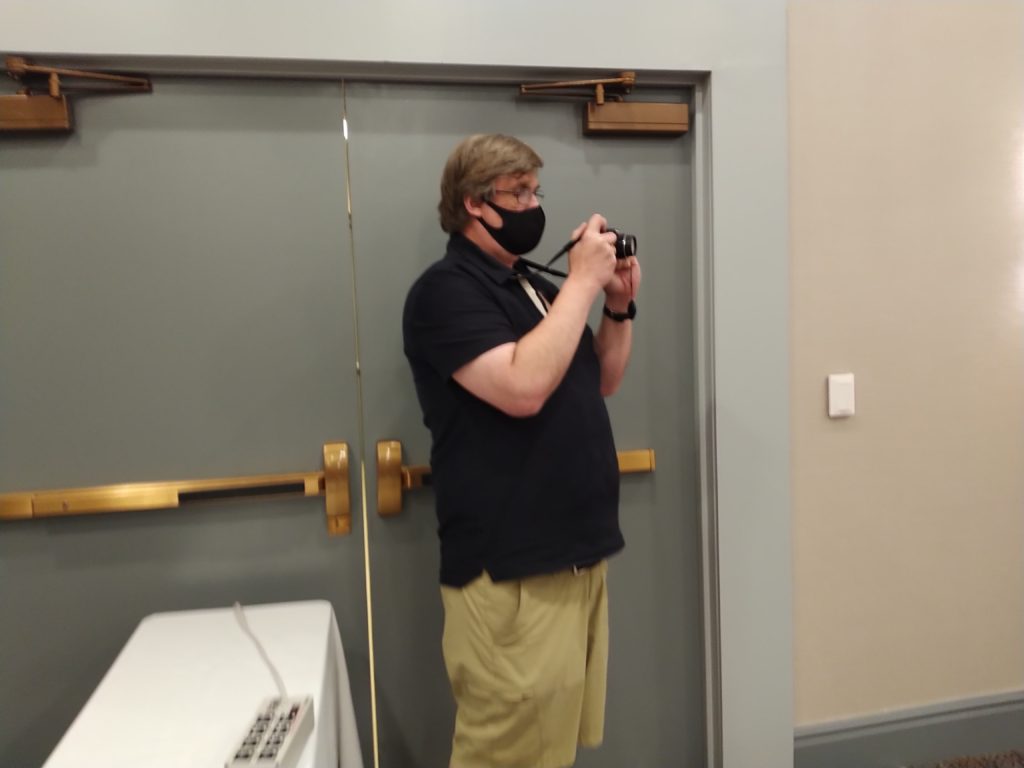 Finally, our 157 players were wonderful. They demonstrated sportsmanship and battled with great gusto. See you all at the Southwest Open. Go TCA!